In the present era of digital dominance, where the internet holds significant sway and technology is deeply ingrained in our everyday existence, the significance of cyber security has become increasingly apparent. Regrettably, alongside the internet's ascent, there has been a notable surge in cyber threats and malicious attacks. As a result, the field of cyber security has become increasingly vital in safeguarding our digital world. But what does it take to embark on a career in cyber security, and how much does it cost? In this article, we'll delve into the world of cyber security education, exploring the cost of a cyber security degree and whether it's a worthy investment for your future.
Why is Cyber Security Important?
Before diving into the financial aspects of cyber security education, let's first understand why this field is so crucial. In a society where nearly every facet of our existence is linked to the digital domain, encompassing personal communication and essential infrastructure, the imperative to safeguard sensitive information and digital resources has reached unprecedented heights.
Cyber security professionals play a pivotal role in safeguarding individuals, organizations, and governments from cyber threats such as data breaches, ransomware attacks, and hacking attempts. These individuals are the often-overlooked champions who work relentlessly to guarantee the privacy, reliability, and accessibility of digital data.
Is Cyber Security A Good Career Path?
As cyber threats become more frequent and sophisticated, a profession in cyber security is not just pertinent but also exceptionally auspicious. As both businesses and governments wrestle with the escalating danger of cyber assaults, there has been a substantial upsurge in the requirement for proficient cyber security experts.
Cyber security offers a compelling career path characterized by job security, competitive salaries, and abundant growth opportunities. According to Forbes, there were predictions of 1.8 to 3.5 million unfilled cyber security jobs by 2022. This staggering demand translates into job security, with professionals in this field enjoying salary premiums and even salary increases averaging over 30%.
A career in cyber security doesn't just offer stability and financial rewards; it also provides a sense of purpose. Cyber security professionals are the front-line defenders against digital threats that can have far-reaching consequences. With the ever-evolving landscape of cybercrime, individuals in this field find themselves in a dynamic environment that constantly challenges their skills and knowledge. It's a profession that not only protects organizations and individuals but also plays a critical role in safeguarding the integrity of our digital world.
What is the Cost of A Cyber Security Degree?
Now that we've explored the importance of pursuing a career in cyber security, let's delve into the financial aspect: What is the price associated with acquiring a cyber security degree? The cost of a cyber security degree can vary significantly based on several factors, including the type of degree, the institution, and whether you choose to attend in-person or online. 
Bachelor's Degree
A typical undergraduate cyber security degree, often a Bachelor of Science in Cyber Security, can range from $20,000 to $70,000 in total tuition costs. The cost fluctuates based on whether you enroll in a public or private school and whether your residency status is in-state or out-of-state. 
Master's Degree
If you're aiming for a more advanced degree, such as a Master of Science in Cyber Security, you can expect to pay roughly $25,000 to $70,000 in tuition fees. Again, the price fluctuates based on the school and program. 
Online Programs
Opting for online cyber security programs can sometimes be a cost-effective choice. Such programs typically feature reduced tuition rates and provide the convenience of studying while simultaneously holding a job or handling other responsibilities. Tuition costs for online programs may range from $10,000 to $30,000, depending on the degree level and institution.
Financial Aid and Scholarships
It's worth noting that financial aid, scholarships, and grants are often available to students pursuing cyber security degrees. These sources can substantially ease the financial strain associated with your educational pursuits.
Is It Worth it To Enroll?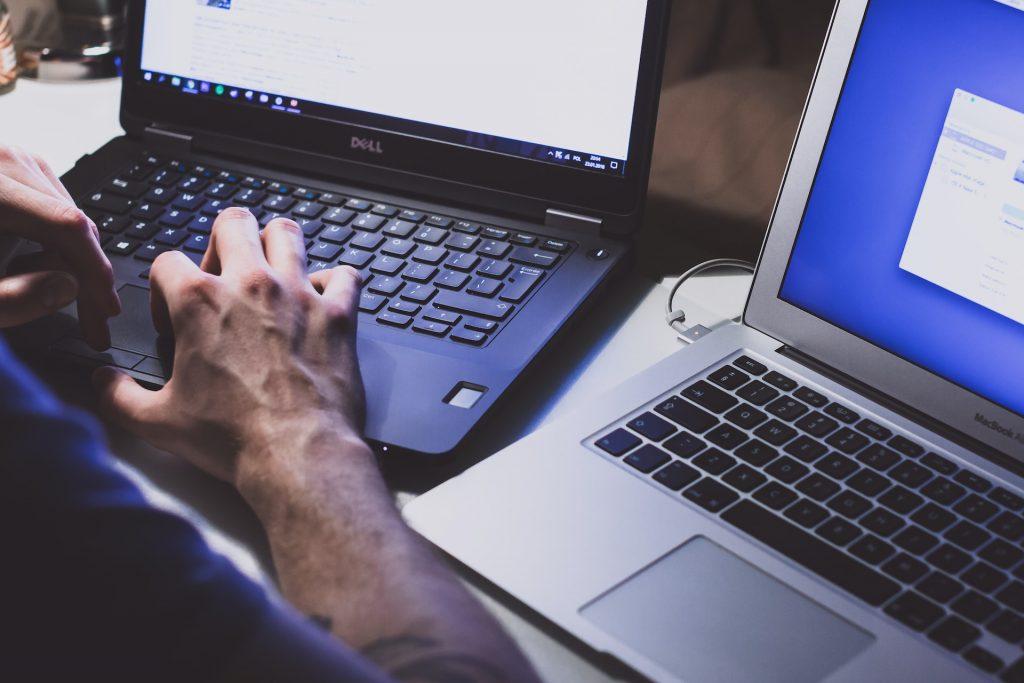 Now that we've explored the cost of cyber security education, the pressing question arises: is it worth the investment? The answer largely depends on your career goals, financial situation, and passion for the field. Consider the following factors:
Job Security – The cyber security job market is booming, with employers actively seeking qualified professionals. With the persistent threat of cyber attacks, job security in this field is robust.

Earning Potential – Cyber security professionals earn competitive salaries, with entry-level positions offering substantial compensation. More advanced positions, like

Chief Information Security Officer (CISO)

, can demand salaries in the six-figure range.

Financial Incentives – Scholarships and financial incentives are available for cyber security students, making education more affordable.

Career Opportunities – A cyber security degree opens doors to various career opportunities, including roles such as security analyst, auditor, specialist, architect, and consultant.

Industry Growth – The field of cyber security is expected to grow rapidly, offering abundant opportunities for career advancement and specialization.
What Kind of Jobs Can You Expect After Graduation?
A cyber security degree can lead to a diverse array of job opportunities in both the public and private sectors. Here are some of the roles you can expect after graduation:
Cyber Security Analyst – These experts strategize and execute security measures to safeguard computer networks and systems against cyber threats.

Security Auditor – Cyber security auditors conduct comprehensive audits of online security systems, ensuring efficiency and recommending improvements.

Cyber Security Specialist – Tasked with the responsibility of safeguarding information systems, these experts play a crucial role in defending organizations against cyber-attacks.

Cyber Security Architect – Often in senior-level positions, architects design, test, and maintain an organization's security infrastructure.

Cyber Security Consultant – Consultants safeguard systems, networks, and data for various organizations and industries.

Network Administrator – Network administrators monitor, configure, and troubleshoot networks, a role in high demand in the technology sector.

Penetration Tester – These professionals identify security weaknesses in systems and policies to enhance security.
Bottom Line
To sum up, pursuing a cyber security degree presents an auspicious career trajectory marked by employment stability and attractive compensation packages. While the cost of education may vary, the investment is often justified by the numerous opportunities and financial incentives available. As our digital world continues to evolve, the need for cyber security professionals will persist, making this field a wise choice for those passionate about protecting the digital realm. So, if you're pondering how much a cyber security degree costs, remember that the potential return on investment is well worth the expense.