The mainstream adoption of artificial intelligence (AI) in marketing is evident, with almost all businesses, both big and small, utilizing top AI marketing tools to promote their brands. By enabling them to carry out successful marketing campaigns, bloggers, e-commerce business owners, and affiliate marketers can accelerate the completion of their objectives by incorporating AI-based marketing tools into their business plans.
What is an AI Marketing Tool?
An AI marketing tool is an advanced piece of software or a platform that uses artificial intelligence to make decisions automatically based on the analysis of data and the perception of market trends. The primary objective of these tools is to create a comprehensive marketing strategy that can predict the customer's next move, enabling businesses to stay ahead of the competition.
The data analyzed by AI marketing tools is collected from various sources and processed in real-time without human intervention. This capability to make quick and accurate automated decisions makes AI marketing tools a formidable asset for businesses looking to enhance their marketing strategies.
By utilizing AI-powered marketing tools, businesses can develop a more effective and targeted marketing approach to deliver results quickly. With the ability to process vast amounts of data in real-time, AI marketing tools can identify patterns, trends, and consumer behaviors, enabling businesses to anticipate their customer's needs and preferences. This, in turn, allows companies to provide more personalized experiences to their customers, ultimately leading to increased customer satisfaction and loyalty.
What are the Best AI Marketing Tools?
Generally speaking, the market offers various AI content marketing tools. But, to give you a short list of the best AI based marketing tools, here are the best AI marketing tools you must have for your business now;
1. Jasper.AI
Starting the list of AI marketing tools is Jasper. AI. Thanks to its robust features and exceptional quality, Jasper is widely regarded as the most exceptional AI writing assistant available. Its performance is based on a seed word approach where the user provides the platform with seed words, which Jasper analyzes before creating appropriate phrases, paragraphs, or documents tailored to the subject matter and tone of the content.
A 1,500-word article can be written by the potent tool Jasper in under 15 minutes. The platform offers a large selection of AI content generation templates for blog posts, emails, marketing text, Facebook advertisements, Google ads, meta titles and descriptions, press releases, and more, with over 50 templates readily available.
By utilizing Jasper's AI technology, businesses may save time and money while quickly producing high-quality content. Thanks to its simplicity, adaptability, and flexibility, the platform is a perfect tool for companies in various industries, including content marketing, advertising, and public relations.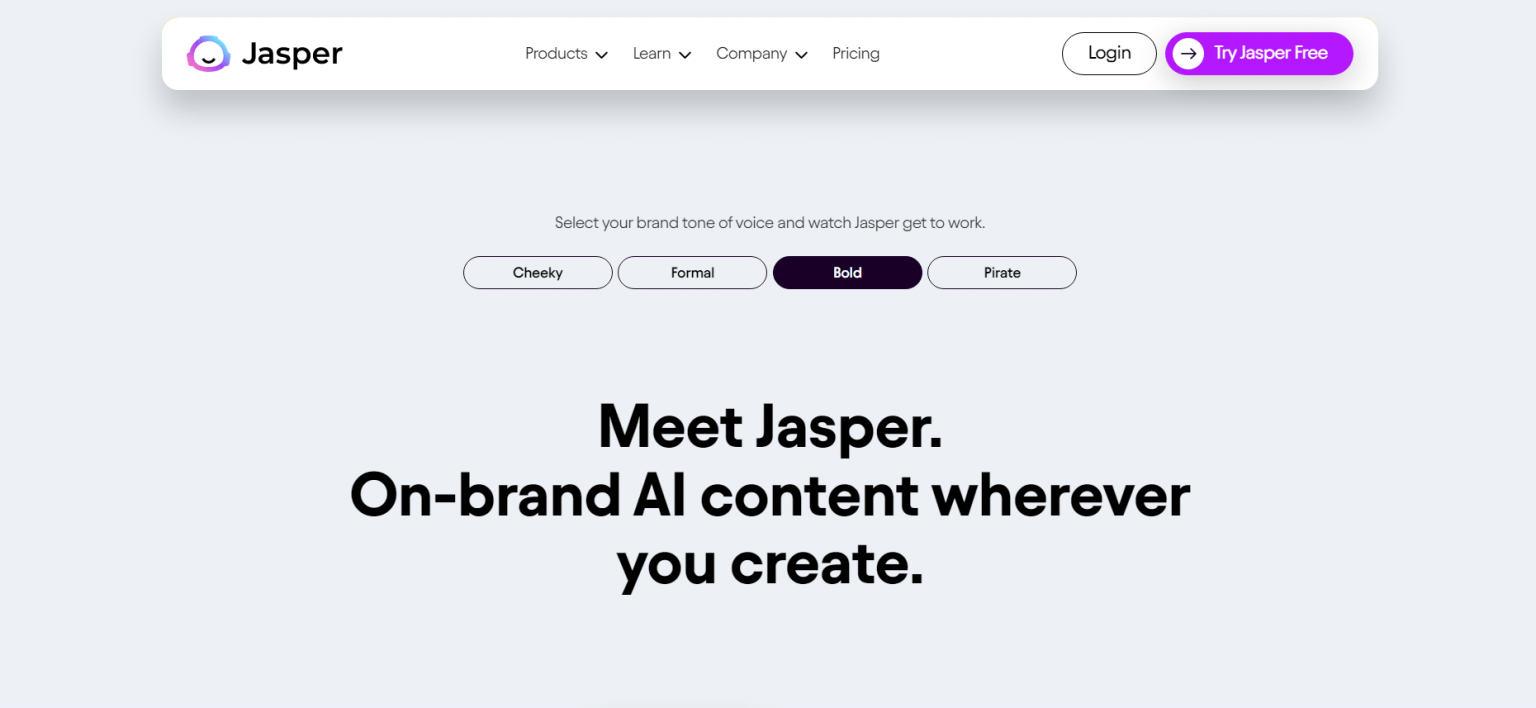 2. Grammarly
Regarding free AI marketing tools, Grammarly stands out as a powerful AI content marketing platform for businesses. It offers an effective solution for polishing and refining written copy to ensure it meets professional standards.
At the heart of Grammarly's functionality is its highly accurate AI, which provides real-time spelling and grammar checking online. In addition, Grammarly is available as an extension for Google Chrome, further enhancing its versatility and accessibility.
Businesses searching for more sophisticated capabilities, such as tone, clarity, and style checks, can use Grammarly Premium and Business versions, which offer additional capabilities. These features ensure that written content is free from grammatical and spelling errors and conveys the appropriate tone and style for the intended audience.
By leveraging Grammarly's AI-powered content marketing platform, businesses can significantly improve the quality of their written communication. This can improve the company's reputation, increase its credibility, and encourage closer relationships with its audience.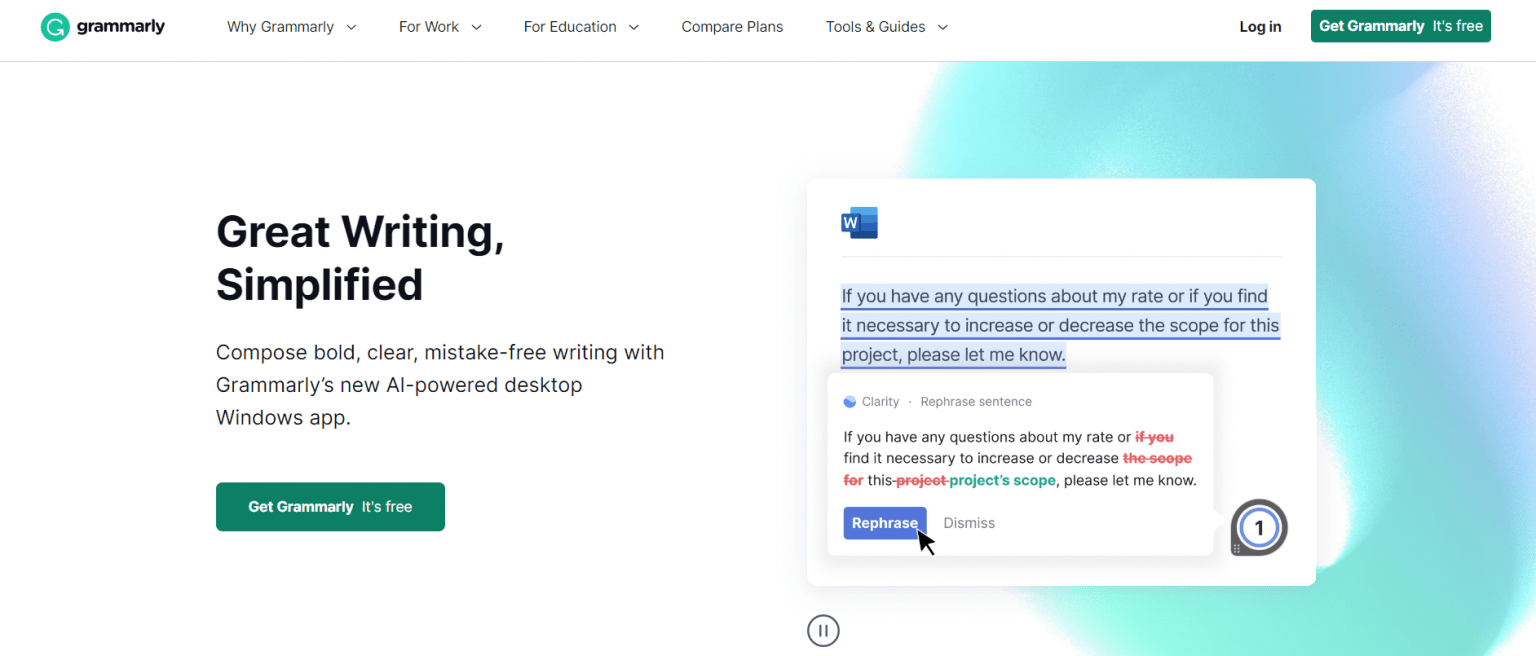 3. Flick
The Flick AI Social Media Assistant is an innovative AI marketing tool that simplifies brainstorming, writing, and planning social media content. Users may get an overview of the user-friendly and practical approach to producing exciting and brand-consistent content with its 7-day free trial offer.
This AI-based marketing tool is a flexible partner that helps users organize and schedule concepts, create personalized captions, repurpose long-form content into shareable snippets, and brainstorm original content ideas. Unlike generic AI writing tools, Flick AI Assistant is a collaborative partner who understands your brand's unique voice and vision.
The technology is designed specifically for social media, offering 24/7 support and a simple setup procedure. The Flick AI Social Media Assistant, trusted by over 100,000 brands, marketers, and content creators, saves time, boosts outcomes, and improves a company's social media presence.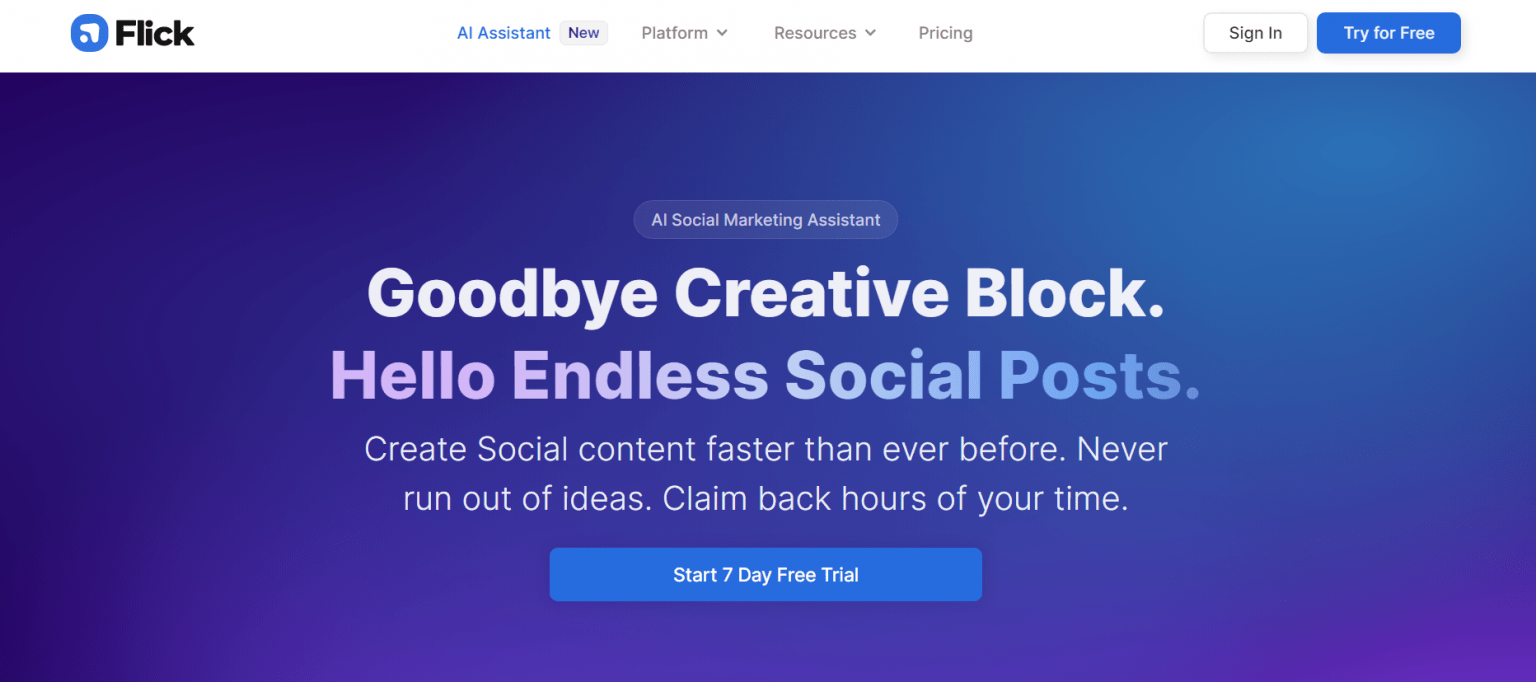 4. Optimove
Optimove is a customer data platform that offers advanced AI-based marketing tool features. It effectively collects data from multiple platforms and consolidates them into a unified view on a single dashboard. This allows businesses to quickly analyze and share information and make data-driven decisions about their marketing strategies.
At the heart of the platform is Optibot, an AI tool designed to analyze and extract actionable insights from the customer data provided. Based on losses, it can determine which initiatives to discontinue or warn companies when they are communicating with their customers excessively. It is a valuable tool for companies to maximize their marketing initiatives and increase client engagement.
Optimove's AI-based marketing functions are a powerful asset for businesses seeking to improve their marketing strategy and drive better results. With its advanced data collection and analysis capabilities and ability to generate actionable insights, Optibot is an invaluable tool for any business looking to optimize its marketing efforts and deliver more personalized, engaging customer experiences.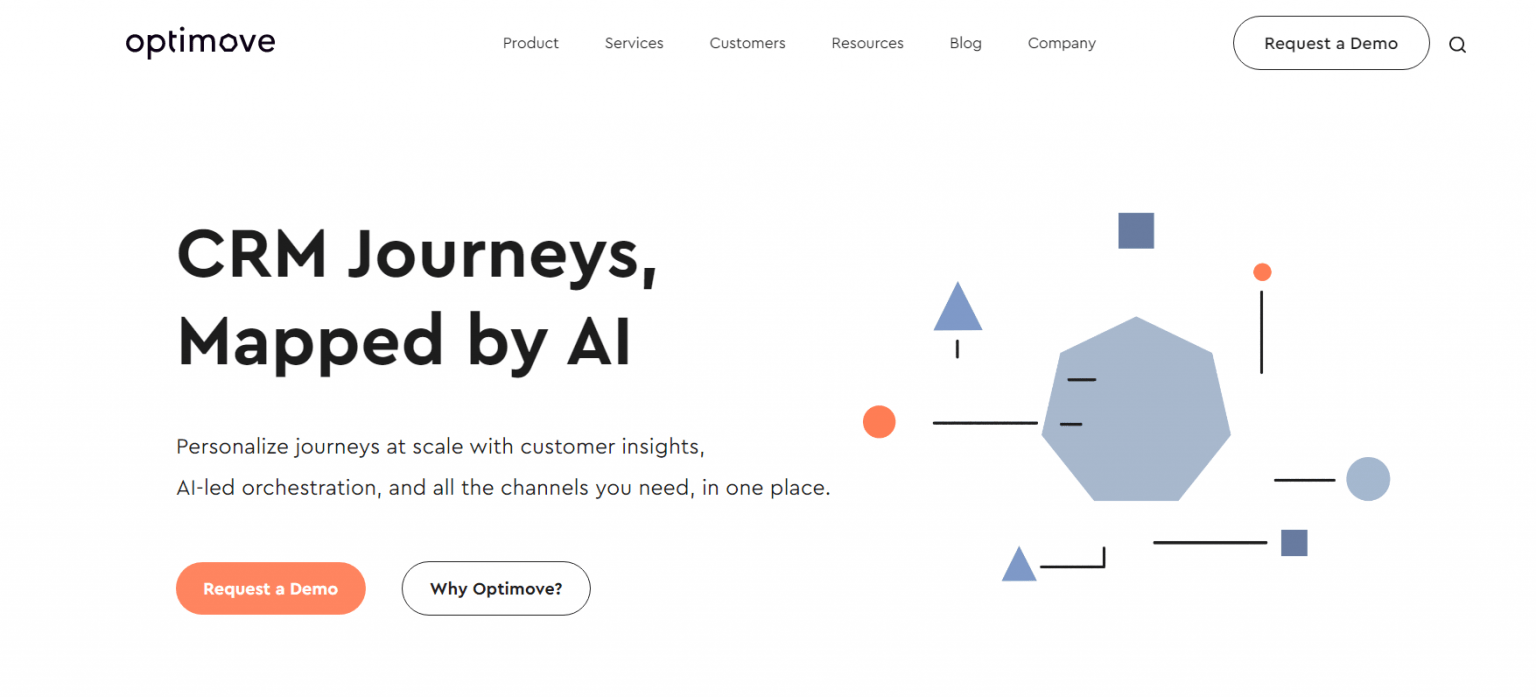 5. Surfer SEO
Surfer SEO is an effective content optimization AI content marketing tool created to assist companies in producing material that ranks highly on search engines. With a focus on critical factors such as keyword density, readability, length, and use of headers, Surfer provides a comprehensive assessment of your content and offers actionable insights to improve its performance.
To use Surfer SEO, simply input your domain, niche, and target audience, and the system will generate a range of valuable data and insights to guide your content creation process. This involves outlining your article's top keywords, recommending a content outline structure, and specifying the image density. Whether working directly on the Surfer platform or copying and pasting for quick analysis, you can edit your content in real-time and see your SEO performance improve as you go.
Surfer SEO is an essential AI marketing tool for businesses seeking to improve their content strategy and drive more significant traffic to their website. With its powerful optimization features, comprehensive analysis tools, and intuitive user interface, Surfer SEO is a must-have for any business looking to improve its online presence and stay ahead of the competition.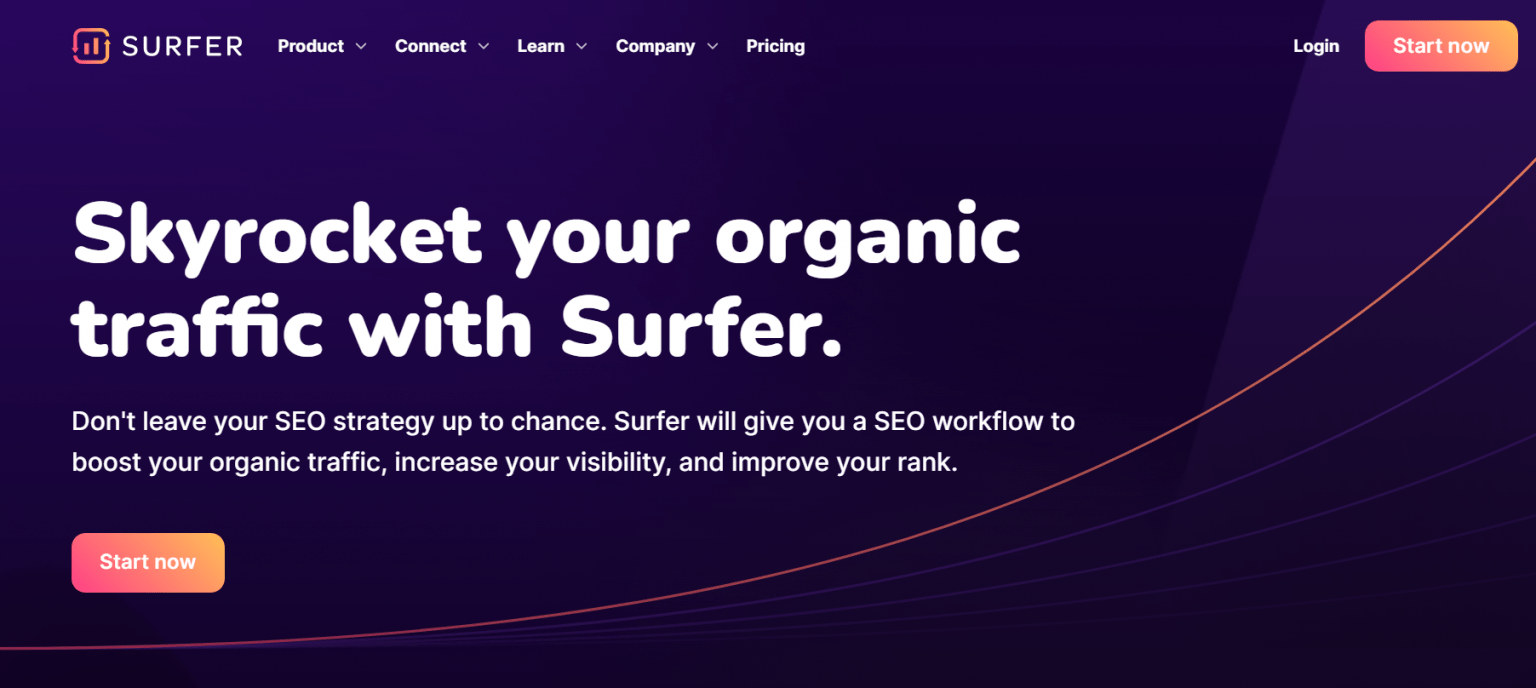 6. InstaText
InstaText is an AI content marketing tool that provides more than just the essential functions of grammar and spell check. It stands out by going a step further, offering the ability to rewrite sentences in a way that reads better. Additionally, it guarantees that the original content's tone and style are maintained. This makes it a priceless tool for companies and brands trying to preserve their distinctive voices and identity.
In addition to these features, InstaText allows users to specify multiple keywords, which are then preserved in the final copy. As a result, modifying the content takes less time and effort. With InstaText, businesses can ensure their written communication is not only free of errors but also effectively conveys their message in a clear, concise, and engaging manner.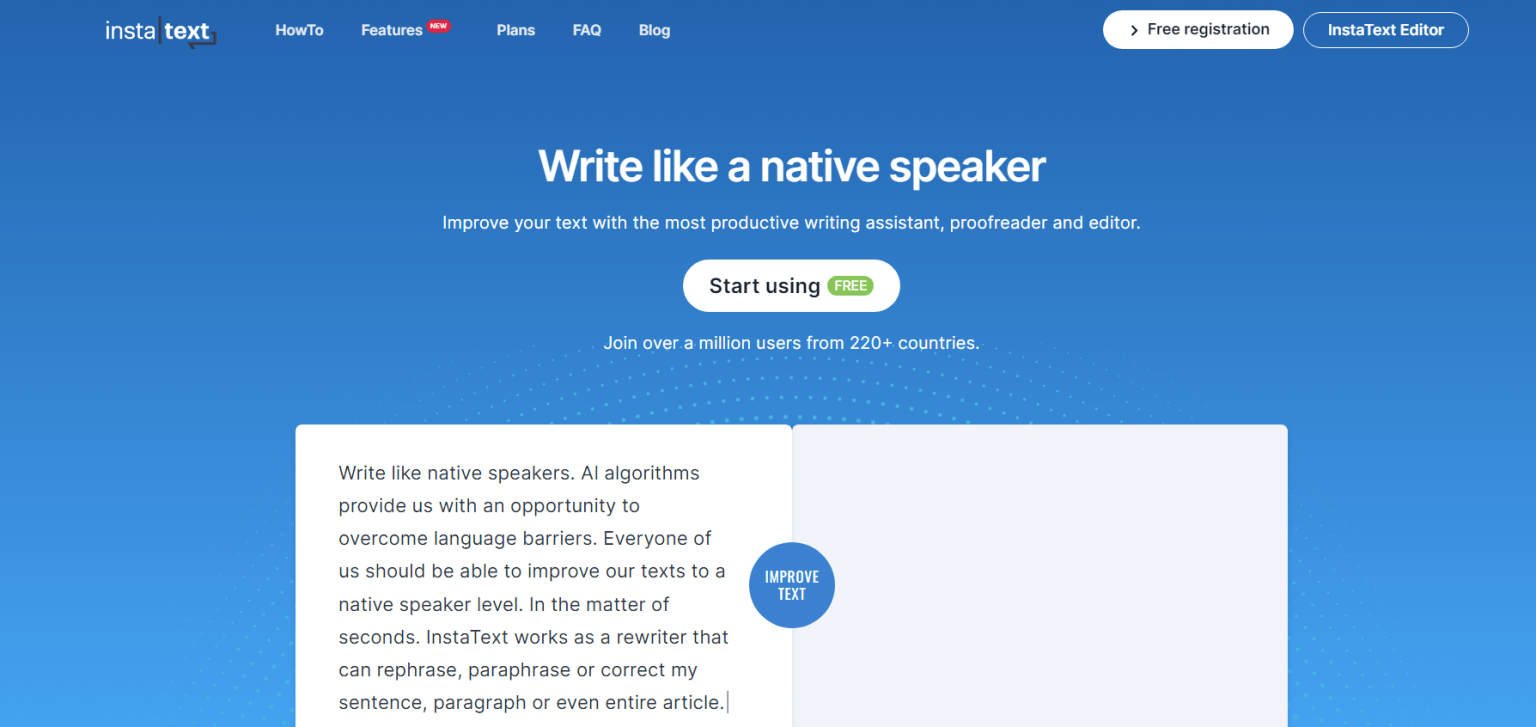 7. MarketMuse
MarketMuse offers an exceptional AI marketing tool that deploys advanced AI technology to optimize its services. It is specifically designed for companies who need help improving long-form content, such as landing pages, emails, articles, or sales copy.
The platform conducts in-depth AI research and generates a first draft based on the selected subject. Users can enhance and refine this initial draft, with the tool also offering KPIs, a content brief, and a built-in editor. MarketMuse is an all-encompassing solution that streamlines content creation and produces high-quality content with great efficiency.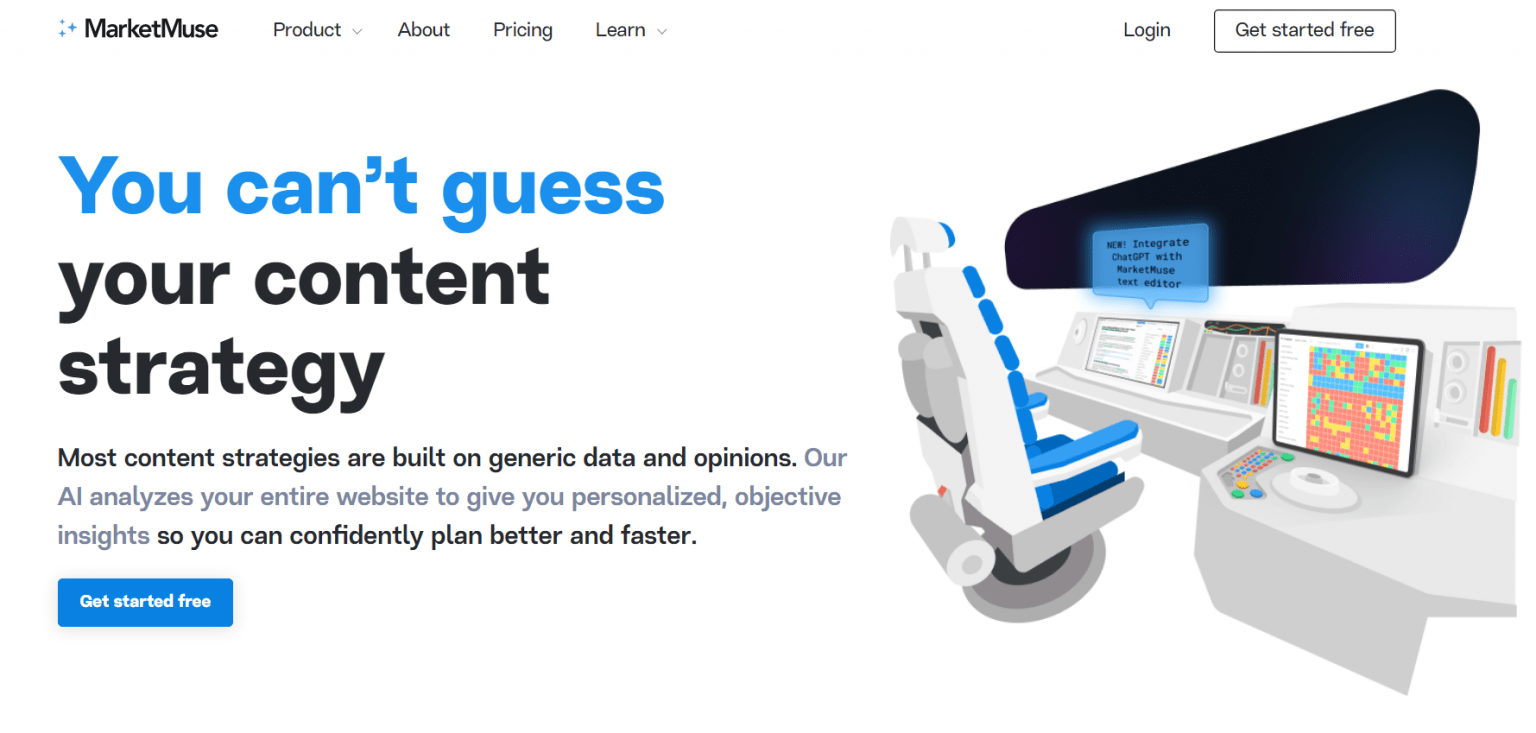 8. Chatfuel
Chatfuel is a widely-used chatbot that helps businesses automate frequently asked questions and lead qualification processes. It is an AI tool for marketing where businesses can reduce the workload on their sales team and provide customers with quick and efficient answers to their queries.
Moreover, Chatfuel offers integrations with several third-party tools such as Calendly, Shopify, and Google Sheets, among others. In addition, Chatfuel's API allows for customized integrations to meet unique business needs.
9. Customers.ai
Customers.ai is a powerful and versatile chatbot creator that empowers businesses to manage their marketing chat content effectively and efficiently. With a Unified Chat Inbox and a toolbox of integrations, it makes scaling any campaign a breeze. Customers.ai has you covered whether you want to automate customer service, qualify leads, or interact with prospects.
One of the standout features of Customers.ai is InstaChamp, a marketing chatbot explicitly designed for Instagram businesses. With InstaChamp, you can create a personalized experience for your customers, including automated replies to DMs, lead qualification, and even product recommendations. Plus, with the ability to integrate with your favorite apps like Shopify, Calendly, or Google Sheets, you can create a seamless and connected experience for your customers across all touchpoints.
Customers.ai also offers advanced analytics and reporting to help you track the performance of your chatbots and optimize your campaigns for better results. Customers.ai is an essential marketing AI tool for any company trying to increase customer interaction and simplify chatbot maintenance thanks to its simple-to-use interface and comprehensive features.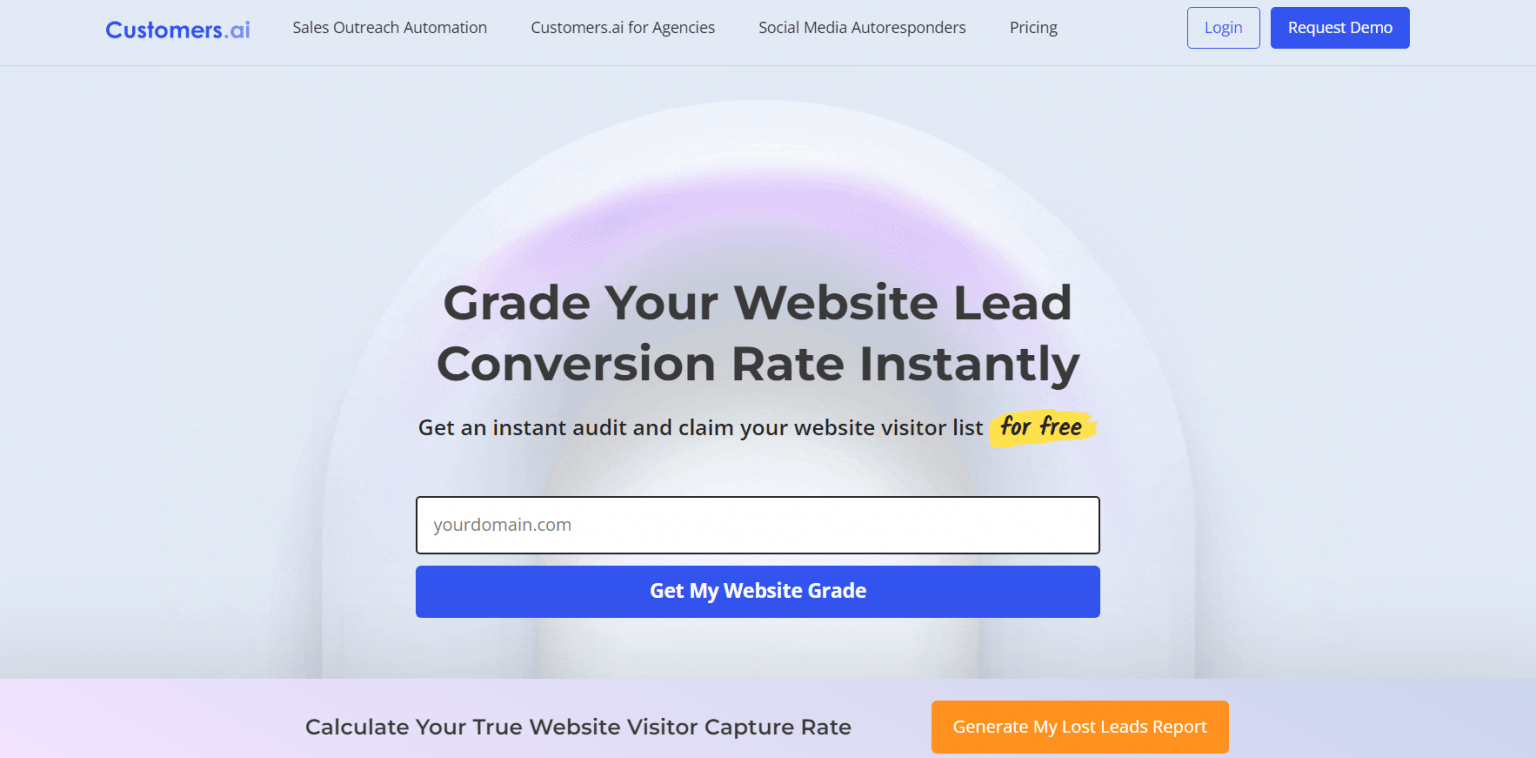 10. Browse.ai
For digital marketers or business owners trying to stay on top of the game, competitive intelligence (CI) is an essential AI tool for marketing. It lets you gather valuable insights into your competitors' strategies and identify new trends, pricing tactics, reviews, and product launches. However, conducting CI at scale can be a daunting task that requires data scraping and the use of algorithms or bots to crawl through competitor sites and extract useful data.
Enter Browse AI, a powerful AI marketing tool that enables you to train a bot to automatically source and compile data for you, filling in a spreadsheet with all the relevant information you need. With Browse AI, you can quickly and easily identify areas for improvement, such as analyzing one- or two-star reviews of competitor products to spot possible product enhancements. You can also use it to monitor the pricing of similar products on e-commerce sites, helping you stay competitive.
One of the most impressive features of Browse AI is its ability to mimic human behavior, making it highly effective in getting past Captcha and other bot-spotting protections. It is trusted by over 2500 companies, including big names like Adobe, Amazon, Salesforce, and HubSpot.
The CI process can be streamlined using Browse AI, giving you a competitive advantage in the market. Its advanced technology and ease of use make it an essential tool for any marketer looking to stay ahead of the competition.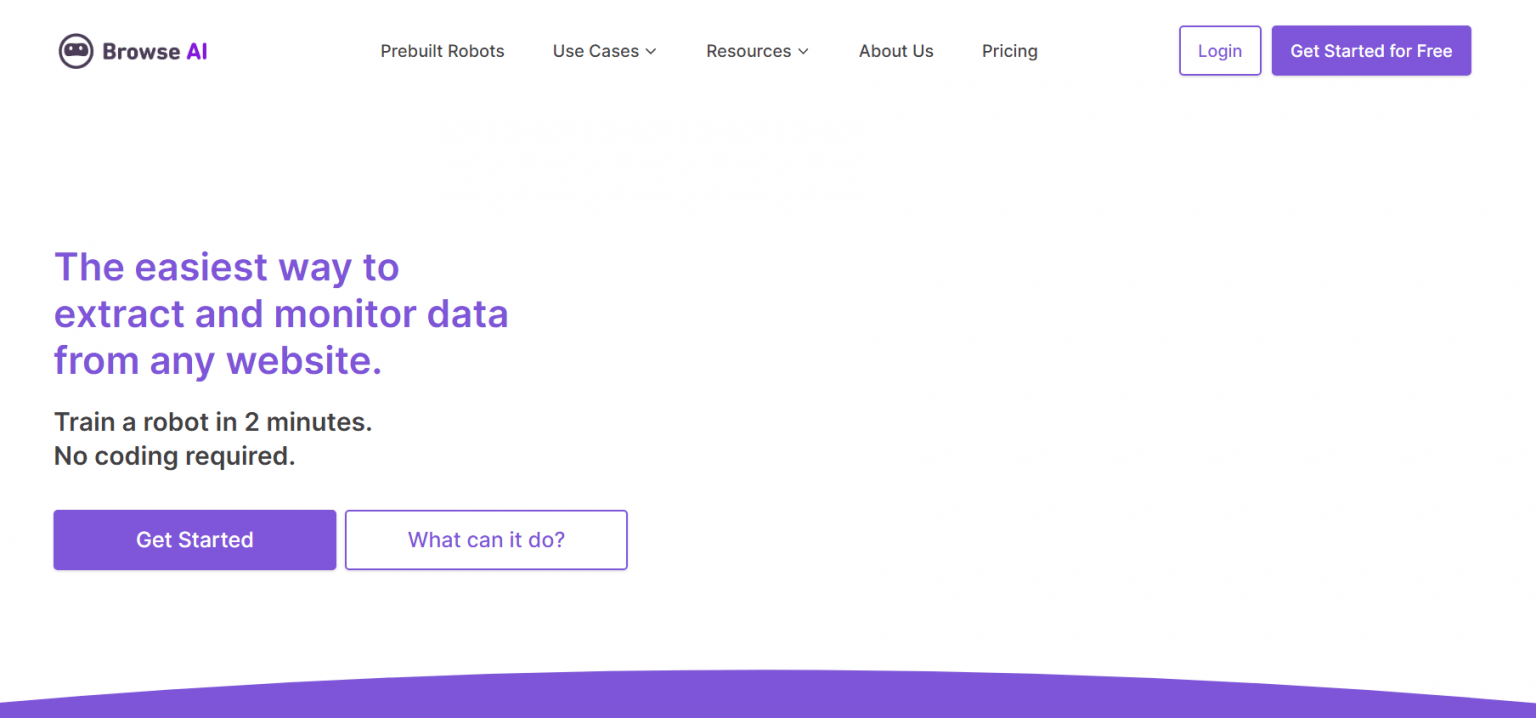 Elevate Your Business Using AI Marketing Tools
The potential of AI algorithms to deliver scalability, reach, efficiency, cost savings, decision-making support, analytic power, and enhanced customer experiences underscores the continuing AI technology revolution. The marketing industry benefits from an array of exciting AI-powered tools, enabling even the smallest startup to compete with established brands globally.
Numerous AI content marketing tools mentioned earlier offer freemium versions, allowing marketers to test and explore their features before committing to a paid subscription. A willingness to experiment with these tools may lead to unexpected benefits and enable marketers to stay ahead of the curve in their future marketing endeavors.