We all know how exciting it can be to plan a fun family vacation, especially when you have kids. The key to having a fantastic holiday is picking a wonderful place to go and a comfy place to stay where everyone can have a great time and unwind. Therefore, resorts are excellent options for this kind of getaway. They're like little oases of enjoyment and relaxation. So, let's find out about some of the best resorts in India, spread across different parts of the country.
Luxury Resorts in India for Families and Couples
Since we understand how busy you are, we've gone ahead and done the work of finding the top resorts in India just for you. Below, you'll find a list of some of the best resorts in the country and the wonderful amenities they provide.
Amanbagh Resort
Nestled in the beautiful Alwar district of Rajasthan, the Amanbagh Resort draws inspiration from the majestic Mughal era. Situated just 40 kilometers away from the captivating Sariska National Park, it's surrounded by the lush Aravalli Hills. Moreover, the resort's stunning In-Persian architectural style gives it a truly royal appearance, making it a top choice for travelers exploring Alwar.
Location: Ajabgarh, Rajasthan, India, 301027
Starting Prices: Begin at INR 53,553 per person
Facilities: The resort boasts well-tended gardens, a delightful restaurant, inviting pool pavilions, luxurious terrace haveli suites, serene garden haveli suites, charming courtyard haveli suites, and a rejuvenating ayurvedic spa.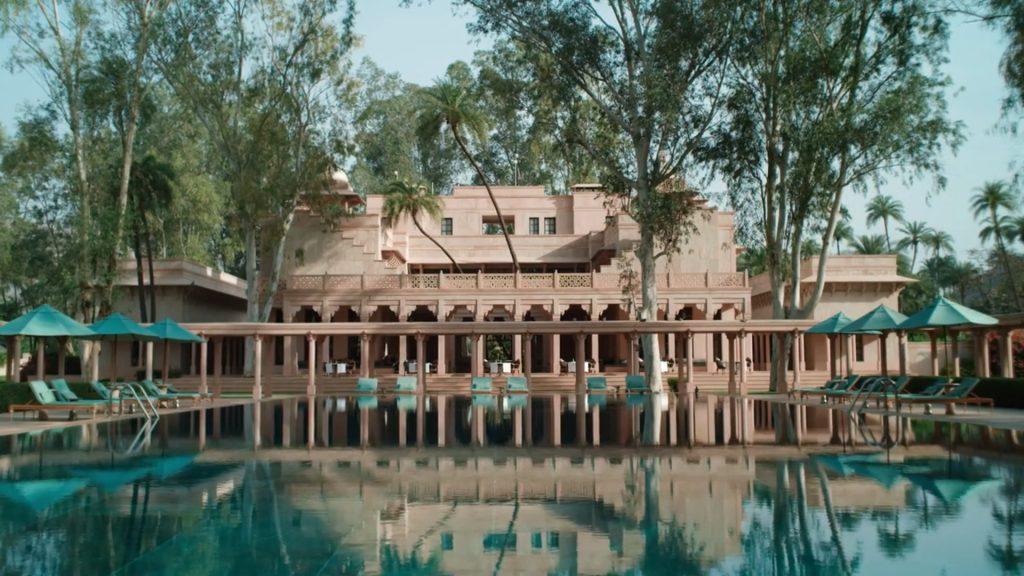 The Oberoi Vanyavilas Wildlife Resort
Nestled near the Ranthambhore National Park in Rajasthan, you'll find the luxurious Oberoi Vanyavilas resort, which is a true gem in the heart of the jungle.
This resort is perched right on the edge of the Ranthambhore Tiger Reserve, situated about 180 kilometers away from Jaipur. Additionally, it's surrounded by lush forests, scenic parks, and captivating wildlife. Here, you can create cherished memories with your partner and unwind while enjoying the very best experiences.
Location: Ranthambhore Road, Sawai Madhopur, Rajasthan 322001
Nightly Rates: Starting at Rs. 60,000 for two adults
Amenities: The resort offers beautifully furnished air-conditioned tents spread across a vast area, evoking the regal lifestyle of the Maharajas. Additionally, you can find spots for basking in the sun, spacious rooms, private gardens, as well as showers and baths for your comfort and relaxation.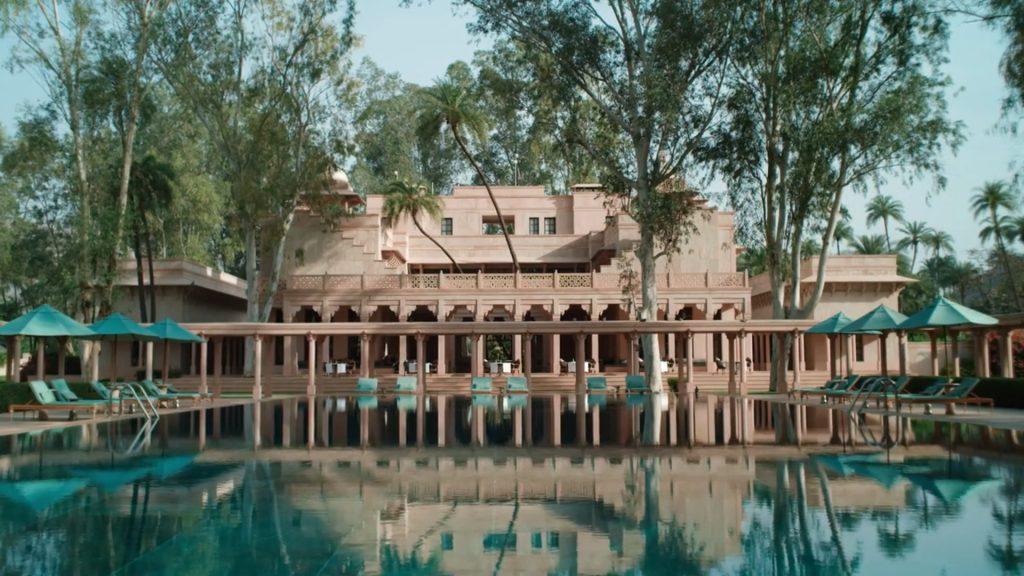 Umaid Bhawan Palace
The Umaid Bhawan Palace in Jodhpur is a remarkable structure crafted from dazzling golden-yellow sandstone. It stands as one of the world's grandest royal residences, exuding the charm and allure for which Jodhpur is renowned. The exceptional service and devoted staff at Umaid Bhawan Palace are famous for pampering their guests to the fullest.
This palace offers breathtaking vistas of the palace gardens and the magnificent Mehrangarh Fort. It also features unique themed dinners that reflect the grandeur of the desert kingdom. Umaid Bhawan Palace is a haven of pure luxury and extravagance, where each room was once inhabited by the Maharaja.
Location: Near Circuit House, Jodhpur 342006, India
Starting Prices: Begin at INR 31,152 per person
Facilities: The palace boasts two restaurants, a bar, a fitness center with a gym, and recreational activities like polo, tennis, and croquet. There are hot tubs, heated pools, indoor pools, and outdoor pools for relaxation. Additionally, you can indulge in heritage walks and rejuvenate at the Jiva Grande Spa during your stay.
Heritage Village Resort & Spa
The Heritage Village Resort & Spa is a top-notch retreat in the sunny haven of Goa, just a stone's throw away from Dabolim Airport. This resort is no ordinary place – it's a traditional village-style getaway nestled right along the scenic Arossim beach, brimming with exciting activities to keep you entertained.
Location: Naharpur Road, Manesar, Gurugram, Haryana 122050
Nightly Rates: Starting at Rs. 5040 for two adults
Amenities: Within its walls, you'll find luxurious rooms with spacious sitting areas and private gardens. This heritage village resort proudly stands as one of the finest beach resorts in all of India. The onsite restaurant serves up the delicious local flavors of Goa. Plus, you can enjoy the convenience of free self-parking and easy access to all the stunning Goa beaches.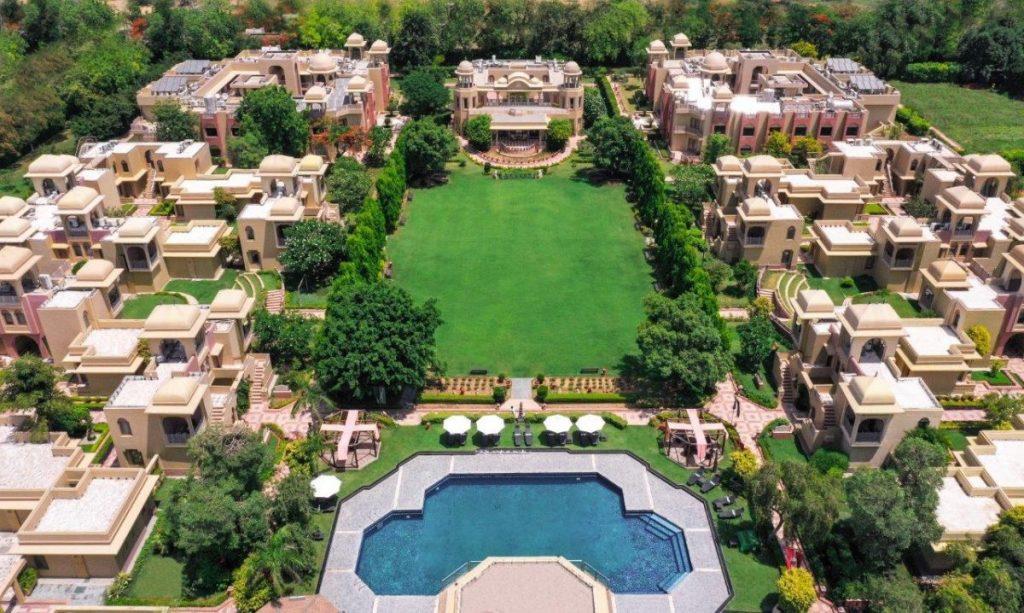 Park Hyatt Goa Resort And Spa
The Park Hyatt Goa Resort and Spa sprawls across an expansive 45 acres of pristine beauty. What sets this resort apart are its stunning beachfront gardens and its charming Goan village-inspired architecture. Furthermore, it's the perfect blend of coziness, elegance, and a distinctive local charm. Opting for a stay at this absolutely luxurious resort is one of the finest choices you can make for your lavish journey through India.
Location: Arossim Beach, South Goa, Cansaulim 403712
Starting Prices: Begin at INR 23,780 per person
Facilities: The resort boasts meticulously landscaped gardens, serene waterways, and tranquil lagoons. It also offers delectable dining options, a refreshing poolside bar, a Wine Room for wine enthusiasts, guestrooms and suites designed in a pousada-style, and indulgent spa-inspired bathing experiences for your ultimate relaxation and enjoyment.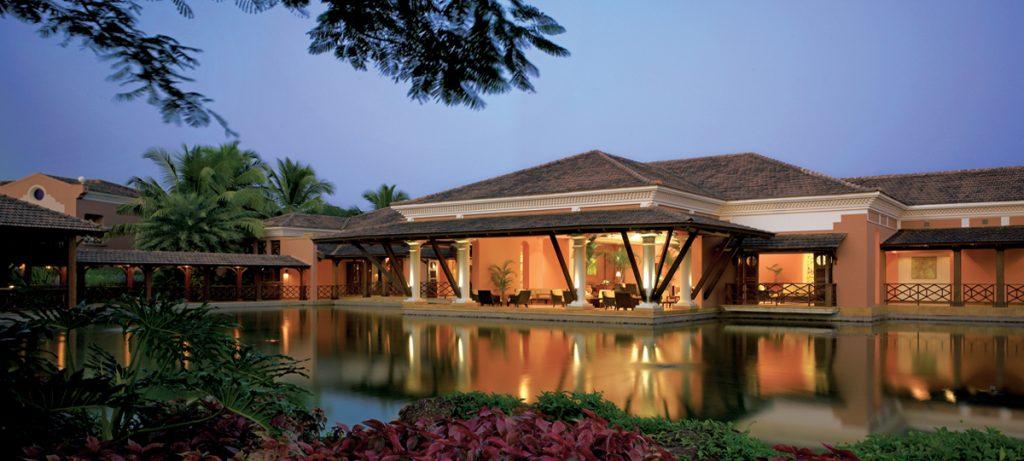 The Lalit Resort & Spa
Located near the serene Arabian Sea, The Lalit Resort & Spa is a contemporary resort that offers a truly heavenly escape filled with opulence and tranquility.
Location: Padinhar Road, Udma, Kasaragod, Kerala 671319
Nightly Rates: Starting at Rs. 11,000 for two adults
Amenities: The LaLiT Resort & Spa Bekal Kerala is a remarkable destination, cradled by the gentle embrace of the Nombili River and featuring an enchanting internal lagoon. This extraordinary resort is equipped with all the modern comforts you could desire, surrounded by meticulously landscaped gardens and a secluded private lagoon. Its shores are graced by pristine sandy beaches, making it an ideal setting for a splendid wedding. The resort is blessed with a serene ambiance and traditional, captivating surroundings.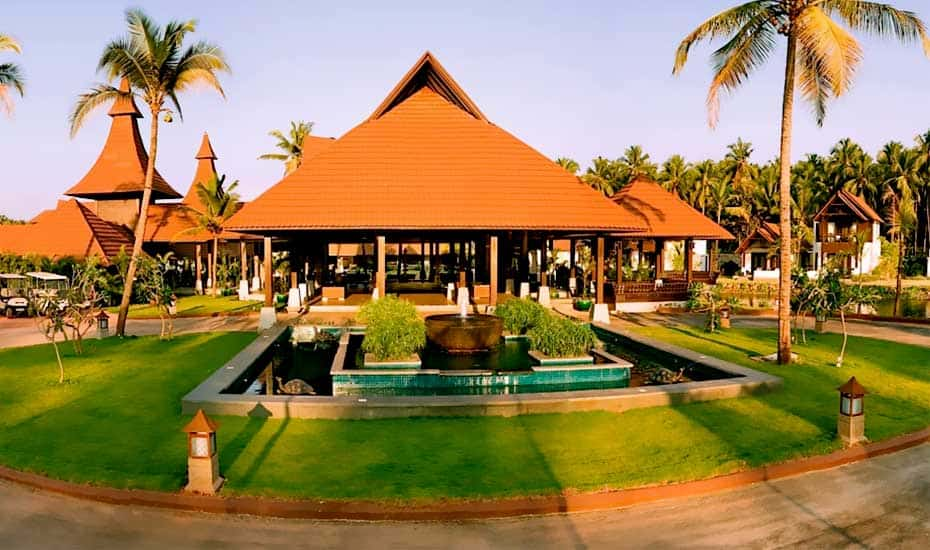 The Oberoi Cecil
The Oberoi Cecil stands as a magnificent heritage resort that serves as a living testament to Shimla's colonial history. With a history dating back nearly a century, this resort exudes the authentic grandeur of the British era. Guests are whisked away on a journey through time as they traverse its wooden floors, bask in the warmth of its crackling fires, and recline on colonial-era furniture, all while immersing themselves in its inviting ambiance. Beyond its luxurious interiors, the hotel also offers breathtaking vistas of the surrounding mountains and valleys, solidifying its status as one of India's premier luxury resorts.
Location: Advanced Study Road, Shimla 171004
Starting Prices: Begin at INR 22,213 per person
Facilities: The resort offers a range of outdoor activities, including a colonial heritage tour, leisurely walks through the woods, and even a charming train ride. You can dine at the restaurant, unwind at the spa, and enjoy en-suite lavish bathrooms. The lush gardens provide a serene escape, and the resort offers speedy 24/7 room service for your convenience.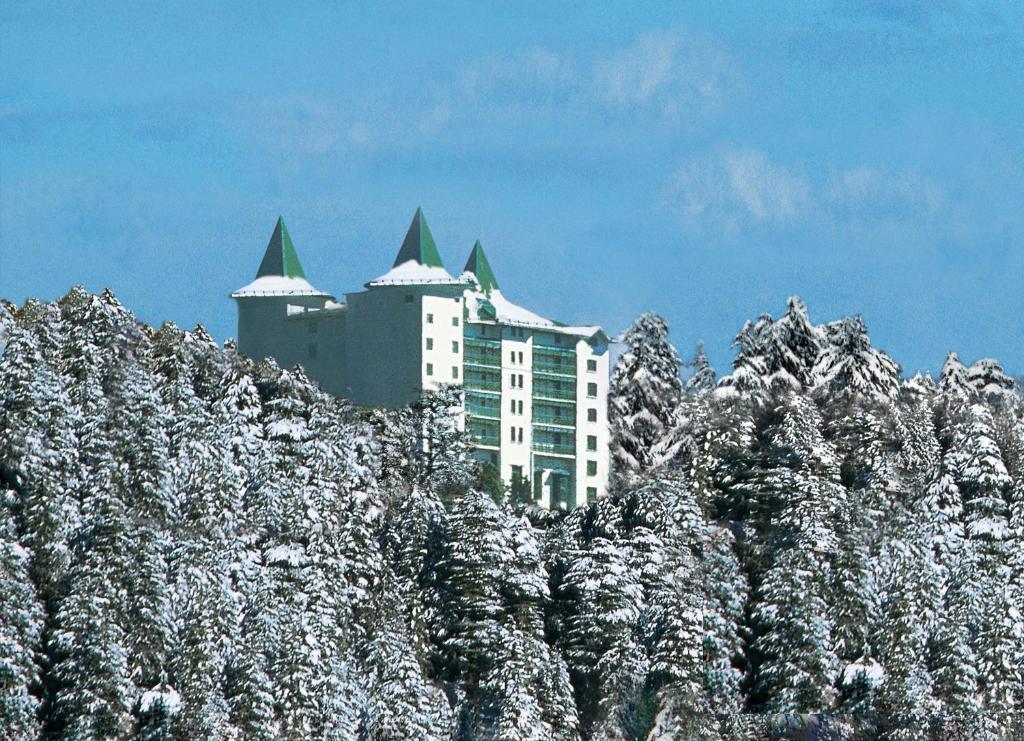 Discover Some of the Best Luxury Resorts in India
Experience an unforgettable journey through India's finest luxury resorts, where opulence, tranquility, and tradition converge to create lasting memories. Whether you seek the regal charm of Rajasthan, the serene beaches of Goa, or the colonial grandeur of Shimla, these handpicked destinations offer the perfect backdrop for your dream vacation. It's time to indulge in the ultimate blend of comfort, style, and local flavor. So book your escape today and experience the magic of these extraordinary resorts.